When do office workers notice their ventilation system? When they feel stuffy or uncomfortable; when fan noise disrupt their meeting; when there is a change of climate from one room to the next. At INFINAIR, our goal is to go unnoticed in the office with quiet, reliable ventilation equipment, designed to work together in an efficient integrated ventilation system. Let's take a look at some of the key components of an office building ventilation system.
INFINAIR's Inline Square Centrifugal Fan – ISQ quietly handles supply, exhaust and return airflow functions. The spun aluminum direct drive Rooftop Centrifugal Exhaust Fan – RTC.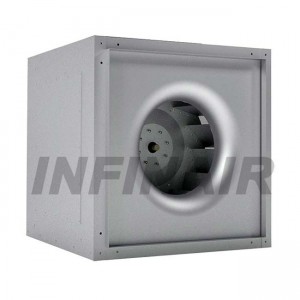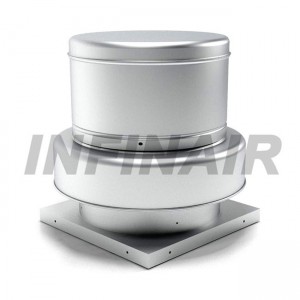 INFINAIR's ventilation systems include many other products that move air in, out of and around office buildings, including Centrifugal Utility Set – CUS, Fresh Air and Heating Units, Plug Centrifugal Fan–BCPL and Sidewall Axial Supply/ Exhaust Fan– WEX/WSP. INFINAIR, an important manufacturer of commercial and industrial ventilation equipment, have all of the components needed for your office buildings.
INFINAIR's products deliver value with reliable performance, safety, quick cost-saving installation, energy efficiency and quiet operation. For a clean, comfortable, quiet office environment, choose INFINAIR. Explore our website where you will find free technical information, including product specifications, access to our exclusive first-ever AMCA accredited laboratory and much more.