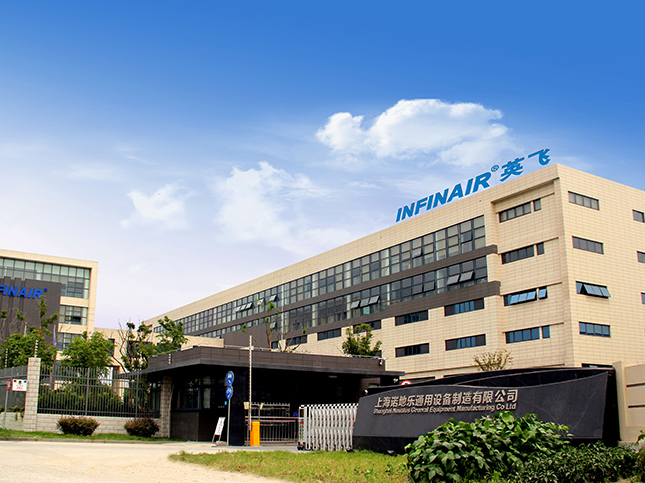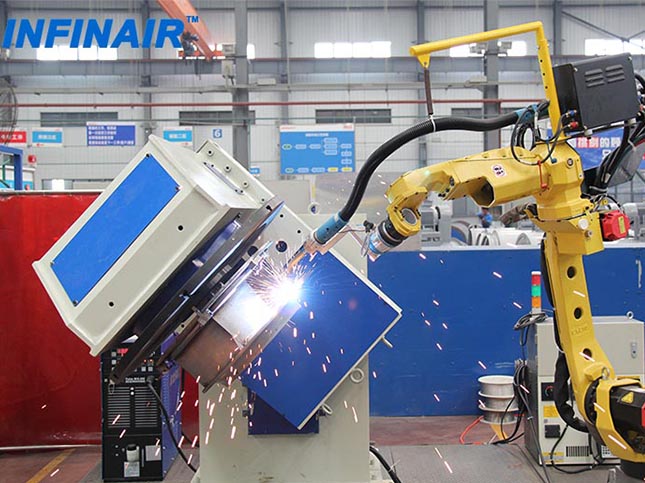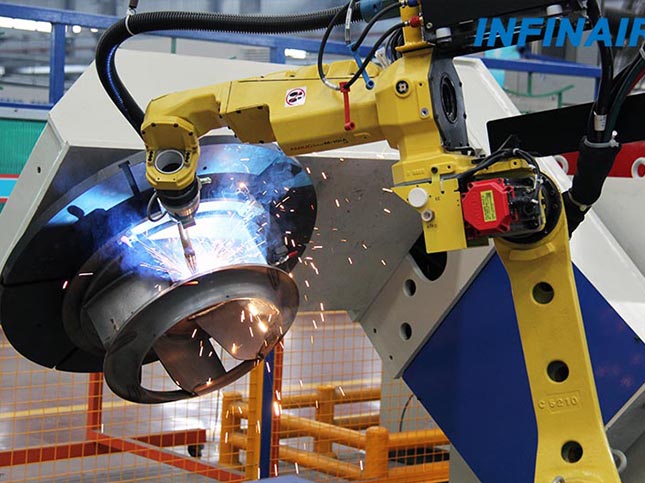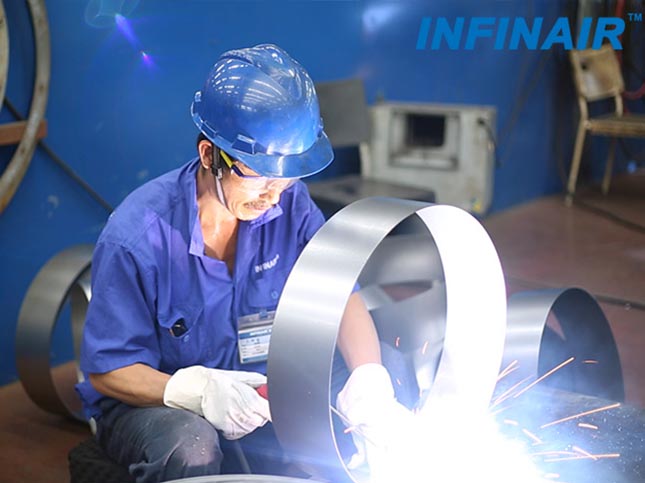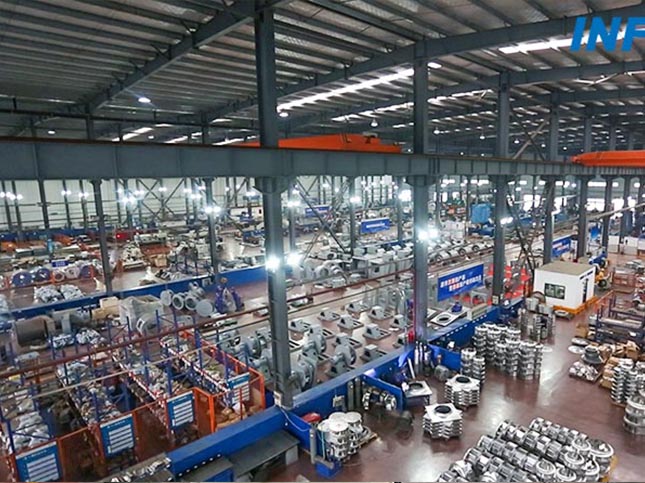 In 2003, INFINAIR was founded in a little workshop in Jiading district, Shanghai. Now it boasts a modern R&D and manufacturing center which covers an area of 33,000 m2. The factory is located in the northwest of Shanghai, just 40 minutes' drive from the Shanghai Hongqiao International Airport. So it enjoys convenient transportation links thanks to the direct access to several expressways and highways.
Our factory has strong manufacturing capacity. Through constant investments into manufacturing technologies and relevant devices, great improvement has been made in the manufacturing capacity and assembly. The power test, dynamic balancing test and communication test can be performed on the production line. It helps ensure the high standard of product quality.
Reliable, convenient, and novel are the three core values we are promoting. We take reliability as our most important preposition. On a daily basis, we uphold and put to actual practice the 5S (SEIRI, SEITON, SEISOU, SEIKETSU, SHITSUKE), Lean Production, APQP methods (Advanced Product Quality Planning), and Six Sigma system.
Advanced equipment we have installed and technologies we have used in our factory, including Laser cutting, plasma cutting, robot welding, CNC lathe, CNC bending, CNC shearing are what we invest in to ensure our customers have an extraordinary experience.
Apart from all these, INFINAIR has thousands of molds in place so that customers can choose from the wheel platforms to satisfy their specific needs. Has INFINAIR made huge investments in building a vibration test bench on the production line and importing dedicated test equipment from Germany for greater accuracy. This bench covers 180 square meters with its foundation reaching 20 meters underground. They are to ensure that the INFINAIR products are of high quality for long term safe and reliable operation.
We develop a mechanism in the factory to promote artisan spirit among the workers on the production line and there will be relevant rewards and punishments.
As an ISO 9001, ISO 14001 and OSHAS 18001 certified company, INFINAIR management systems are there to help reduce the injuries and occupational diseases, enhance efficiency and promote safety awareness in the whole company.
R&D staff and production workers at INFINIAR are mobilized to promote technological improvements through concerted efforts. By analyzing onsite issues and sharing the actions for improvement, product reliability has been continuously enhanced with the help of wisdom of frontline workers.
Our factory provides a huge space for the manufacture of high quality products for you. We hope you pay a site visit to our factory and feel the passion and professionalism our workers have.