Raffles City Hangzhou is a residential, office and leisure center built on the concept of sustainable development. This is the eighth Raffles project in China and one of the many successful projects of INFINAIR fans. It is located in Qianjiang New Town on the bank of Qiantang River and is an important landmark of Hangzhou's new CBD. There are two streamlined towers on the striking podium. The two towers are 250 meters high and have 60 floors. They offer high-end residential buildings, Class A office buildings, Conrad hotels and rooftop helipads. The total floor area is approximately 116,000 square meters. INFINAIR fans help Raffles City solve indoor ventilation problems efficiently and reliably.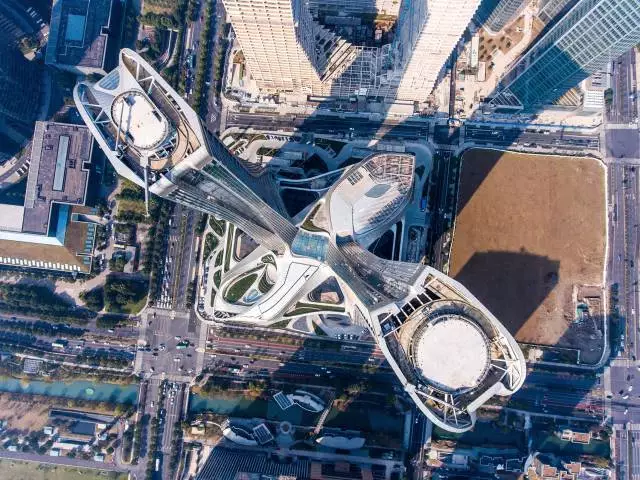 Sustainable development is an integral part of Raffles' design philosophy. The INFINAIR ventilation design also takes into account the natural ventilation, the principles of daylighting that are compatible with the local environment, efficient structures, and ways to coordinate all materials to reduce energy consumption and material consumption. Raffles City Hangzhou is China's first large-scale natural ventilation shopping mall, and has achieved the US LEED Green Building Gold certification. INFINAIR CORPORATION is a member of the USGBC (U.S Green Building Council). Green and environmental protection is also one of the development concepts of INFINAIR.
As a landmark building in Hangzhou, CapitaLand, the developer, is very cautious from every aspect of design and construction to equipment procurement. INFINAIR won the full trust of CapitaLand for its rich experience in large commercial complex, office building, hotel air ventilation and intelligent control application, strong R&D and innovation capability, good business record, rich product variety, complete certifications, and lean manufacturing capabilities.
Since 2014, INFINAIR has provided many fans in this project: Centrifugal Duct Fan – ISQ, Mixed Flow Fan– YFIMF, Vane Axial Fan – YFIAM, Backward Curved Centrifugal Fan – YFICK and so on. It is these reliable fans that provide continuous and stable ventilation needs of Raffles City Hangzhou.