IE expo China 2020, which took place from August 13 to 15 at the Shanghai New International Expo Centre (SNIEC), shows the business potential in the environmental industry in China is huge. It included a total of 14 exhibition halls and an area of 180,000 square meters. As a great occasion for environmental industry experts from both home and abroad, it creates a good opportunity for them to network, exchange latest industry information and grow their business. Different companies and market players brought to the exhibition innovative and smart products, making this exhibition more technology oriented.
INFINAIR has become a major player in the industry and has used this exhibition to display our product portfolio that has always been well received by the market. At this exhibition, INFINAIR's ventilation fans were showcased, attracting widespread attention and further improving the company's image. Among all other fans, the highlighted parts were the BC and EC series accompanied by automatic control systems.
The BC fan series can be chosen from direct, belt and coupling drive types for a wide range of applications in the environmental industry. Applications range from industrial process ventilation to explosion-proof ventilation. The products are highly resistant to high temperatures and atmospheric corrosion and suitable for all steps of waste air treatment. INFINAIR BC fans are AMCA certified in terms of air performance, sound and energy efficiency, CE certified and Ex approved.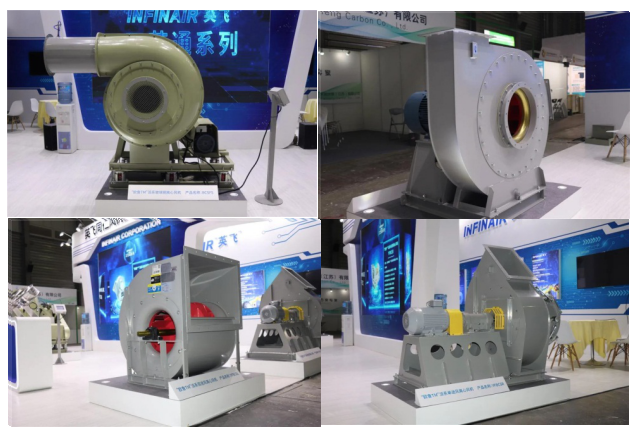 The exhibition also showcased INFINAIR's technologically advanced smart EC fans. In today's society, energy consumption is increasing and governments are taking stricter measures to protect the environment, making energy saving and emission reduction an issue of global interest. INFINAIR's intelligent EC fans can greatly improve energy efficiency and are new products for the Industry 4.0 era. These products use electronic commutation technology and are equipped with permanent magnet DC brushless motors.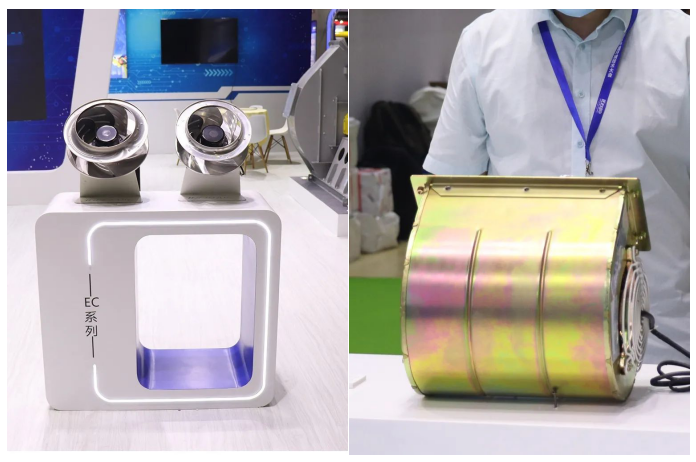 The INFINAIR BC series of fans with automatic control systems were very popular at the exhibition. These products are able to offer customers with reliable process fan performance and control system solutions. INFINAIR's BC series fans are specially designed for air supply and exhaust in manufacturing processes. Showing advanced technology and excellent service, the INFINAIR booth at the exhibition attracted both domestic and foreign visitors, who talked with our sales personnel and inquired about the products. INFINAIR fans, with their attractive appearance, perfect functionality and wide range of applications, have received great feedback and interest from the visitors, and are expected to secure their future orders.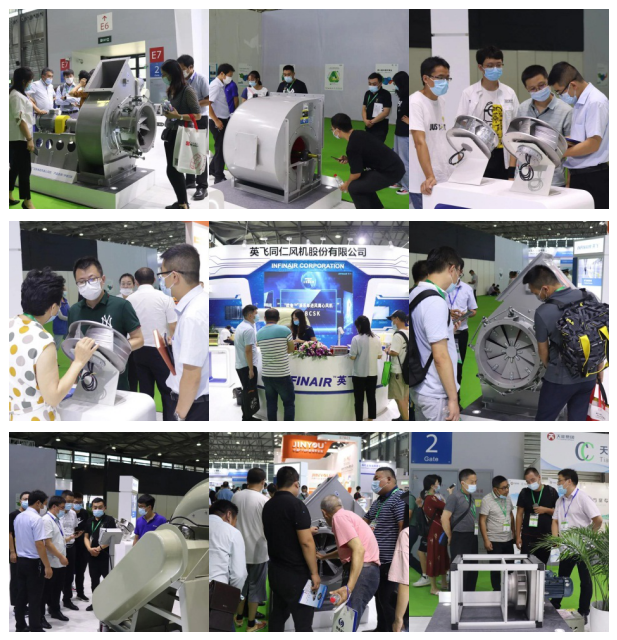 INFINAIR strives to be a well-known company in the industry, with in-depth knowledge of the ventilation industry, advanced technologies and innovative solutions for customers in all industries. We offer customized services in order to meet our customers' individual needs and different application scenarios. An extensive professional after-sales service network ensures the best technical support. INFINAIR has a professional sales team that can sell our products abroad, as well as sets up representatives in certain foreign markets. INFINAIR has a complete portfolio of ventilation fans to meet a wide range of application needs. Please visit our website at http://www.infinair.com/ to learn more.