The main purpose in installing an HVAC system is usually to heat or cool the environment to make the staff feel comfortable. The impact of HVAC systems on employee health is often underestimated. Corrosion caused by the presence of chemicals is one of the biggest threats to HVAC systems, indicating that employees' environments are not safe. Discussed below are corrosion damage and its consequences in HVAC systems.
What is Corrosion Damage?
As the metals react with environments, corrosion usually happens. Simply put, corrosion is the process of aging of metals. For HVAC systems, this may mean component damage and requires periodic replacement, which can take time (usually system downtime) and money. In addition, chemical vapors that lead to corrosion can also cause diseases and physical conditions in environments where HVAC systems operate. These environments include laboratories, chemical storage and dosing areas, water treatment plants, manufacturing process areas, acid baths, offshore and waste recycling plants.
What can an Unsafe Environment Employee bring?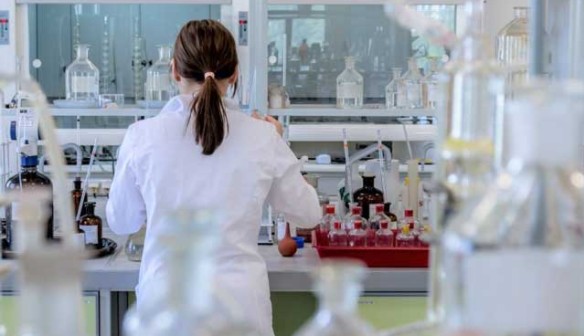 Since metal corrosion indicates harmful chemical vapors are there, a clear warning should be issued to the responsible person that the health of the employee is at risk in the environment. Case studies that ignore this prove the consequences of inadequate HVAC systems.
California State University is such a case study, and laboratory staff complains that their labs and offices were not properly ventilated. One of the employees was aborted twice and the other was infertile. The latter's doctors believed that prolonged exposure to dangerous chemicals might account for his infertility. After investigation, it was found that the laboratory ventilation system was seriously corroded.
Corrosion damage can have a negative impact on the performance of a HVAC system, causing it to be less efficient over time. This means that harmful chemical vapors are not effectively removed from the environment, but are inhaled by employees. Therefore, the corrosion resistance of HVAC systems is directly related to employee health.
The HVAC Solution Resistant to Corrosion
This is critical for environments that use harmful substances to ensure the installation of corrosion-resistant HVAC systems. This not only protects the health of employees, but also ensures that expensive downtime, additional maintenance and replacement are not required.
INFINAIR has a whole series of corrosion resistant fans that are very durable and ideal to be used for protecting employee health. You are welcome to visit our website http://infinair.com or call +86 21-3918 5688 EXT-6896 to know more.